NEW RELEASE SPOTLIGHT
Norman Westberg "Bedroom off"
& Sons Of Perdition
"Psalms for the Spiritually Dead"
Pre-order
NORMAN WESTBERG - "BEDROOM OFF" (SR17)
Norman Westberg and Michael Gira (both Swans) are starting their tour together Oct 11th. Norman will have some VERY LIMITED EDITION vinyl for sale from Secret Records. Only 150 copies were pressed of the Opaque Orange and Blue Swirled Vinyl edition of his newest solo album "Bedroom Off" and he should have a small pile at most (if not all) of the shows.
Beautiful ambient music over two full length LPs with sides A and C ending in locked grooves so you can let it ride as long as you want. If you're like us and nowhere near any of these shows you don't need to worry. We have a limited edition of 350 copies on Translucent Orange Inside Translucent Blue Vinyl that you can order from us. Pre-order starts the same day as the tour, Friday October 11th. Also, big thanks to our friends DBUK / Slim Cessna's Auto Club for being the weird connection that lead to this release.
TOUR DATES!!!!
10/11/2019 Riga LV Skanu Mezs Festival
10/13/2019 Saint Petersburg RU Opera Concert Club
10/15/2019 Moscow RU Pravda Club
10/18/2019 Athens GR Temple
10/19/2019 Thessaloniki GR Eightball Club
10/20/2019 Ioánnina GR PNEVMATIKOKENTRO Church Space
10/23/2019 Ljubljana SI Kino Siska Centre for Urban Culture
10/25/2019 Bucharest RO Control Club
10/26/2019 Cluj-Napoca RO Flying Circus
10/28/2019 Warsaw PL Pardon, To Tu
10/29/2019 Warsaw PL Pardon, To Tu
10/31/2019 Kiev UA Caribean Club
11/1/2019 Vilnius LT Pramogu sale Vakaris
11/2/2019 Helsinki FL Kuudes Linja
Sons Of Perdition
"Psalms for the spiritually dead" (sr18)
- Plus "Trinity" CD and "Gathered Blood / Spilt Blood" (SR19) Tape Releases -
Just in time for the spookiest time of year! Sons Of Perdition began their gloomy goth country / dark folk back in 2007 when only a couple of creeps were preaching this kind of twisted gospel. After a couple CDs, front man Zebulon Whatley became more of a shut-in and stopped putting his music out on any physical format. "Psalms" is the 2nd SOP album and was originally released in 2010 as a download only album. It features guest vocals by Those Poor Bastards' front man Lonesome Wyatt and German folk banjoist Dad Horse. Nine years after it's initial release it finally has the beautiful physical release it deserves.
"Gathered Blood" is the fifth SOP album and was originally released in 2016 as download only. We have paired it with a NEVER RELEASED companion EP called "Spilt Blood" for this very limited edition cassette release. Easily the weirdest SOP material to date.
"Trinity" originally came out in 2013 and is one of only two SOP albums that had a physical release. In celebration of our Psalms vinyl release, Zebulon's mother (yes, he was born of a human woman) sent us some New Old Stock CD copies of Trinity that were hidden away in a dark hole for 5 years. Comes with an appropriately themed Fool tarot card.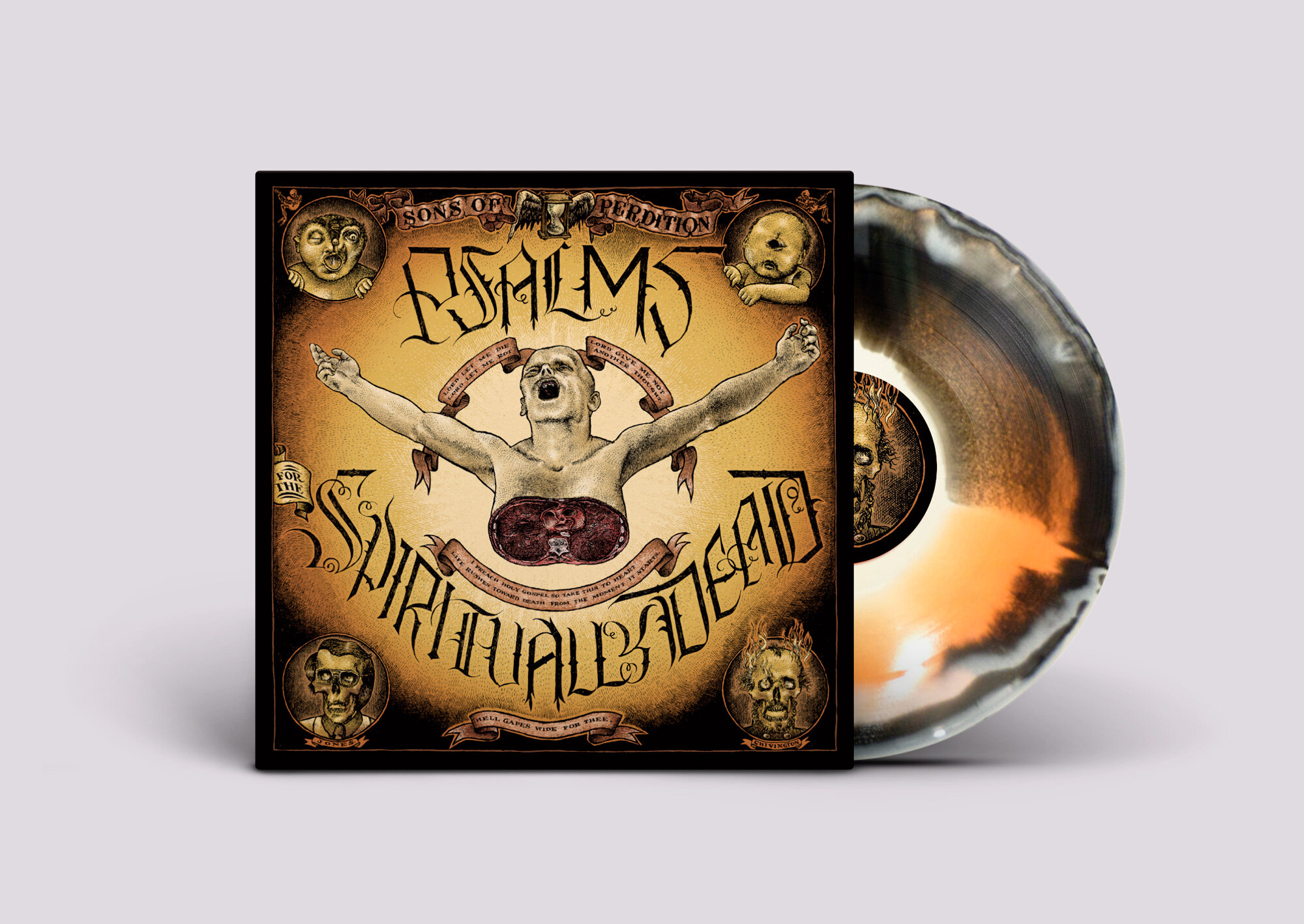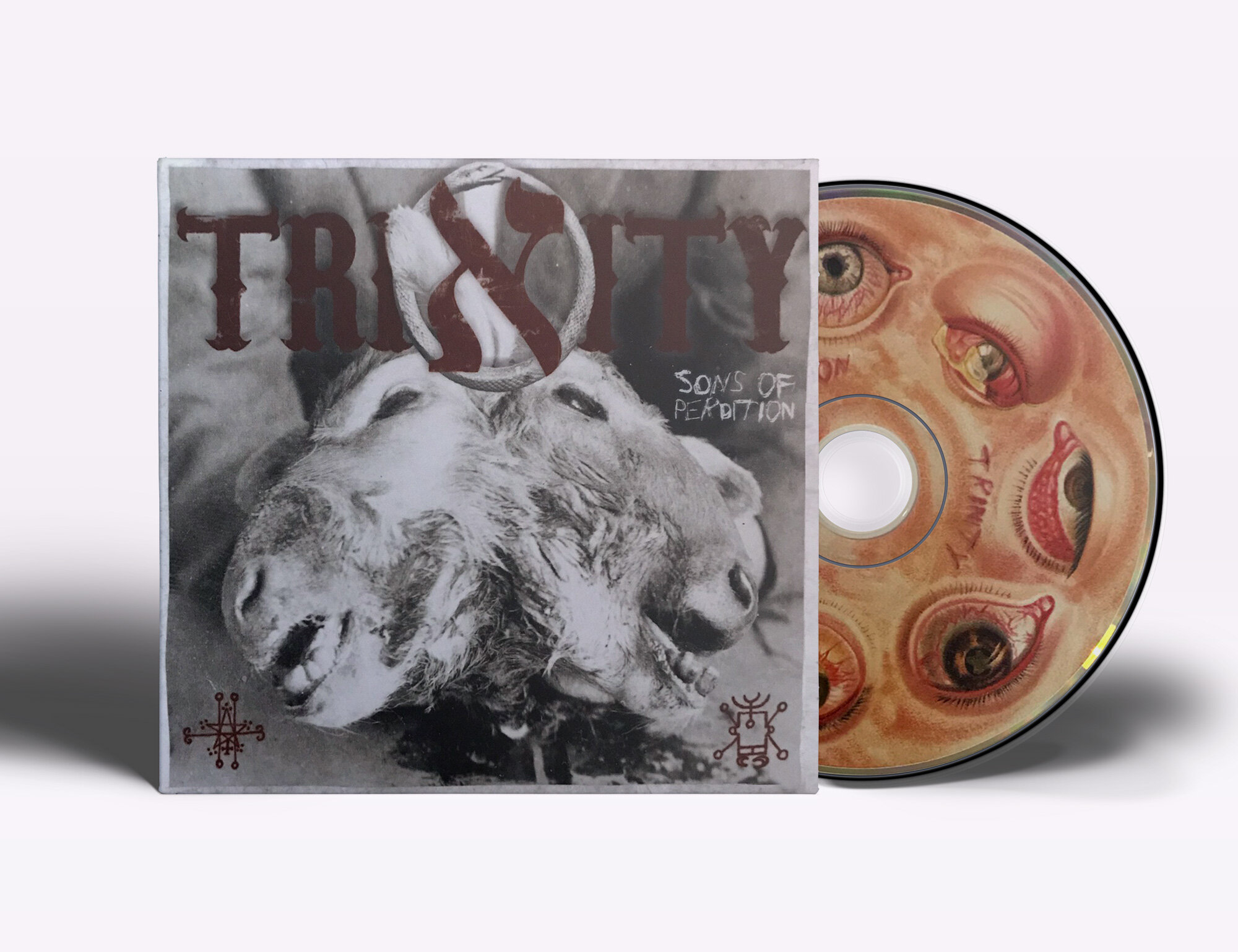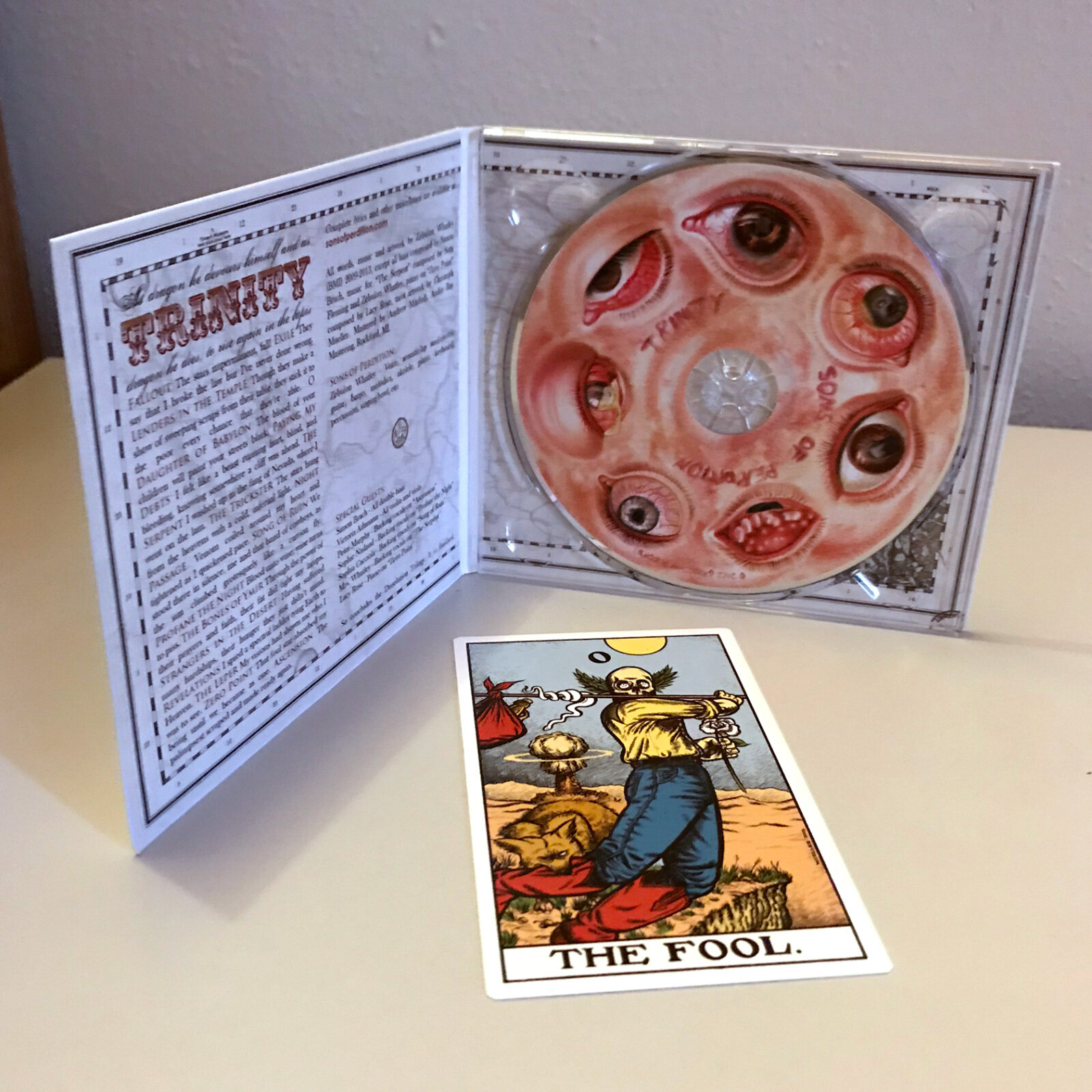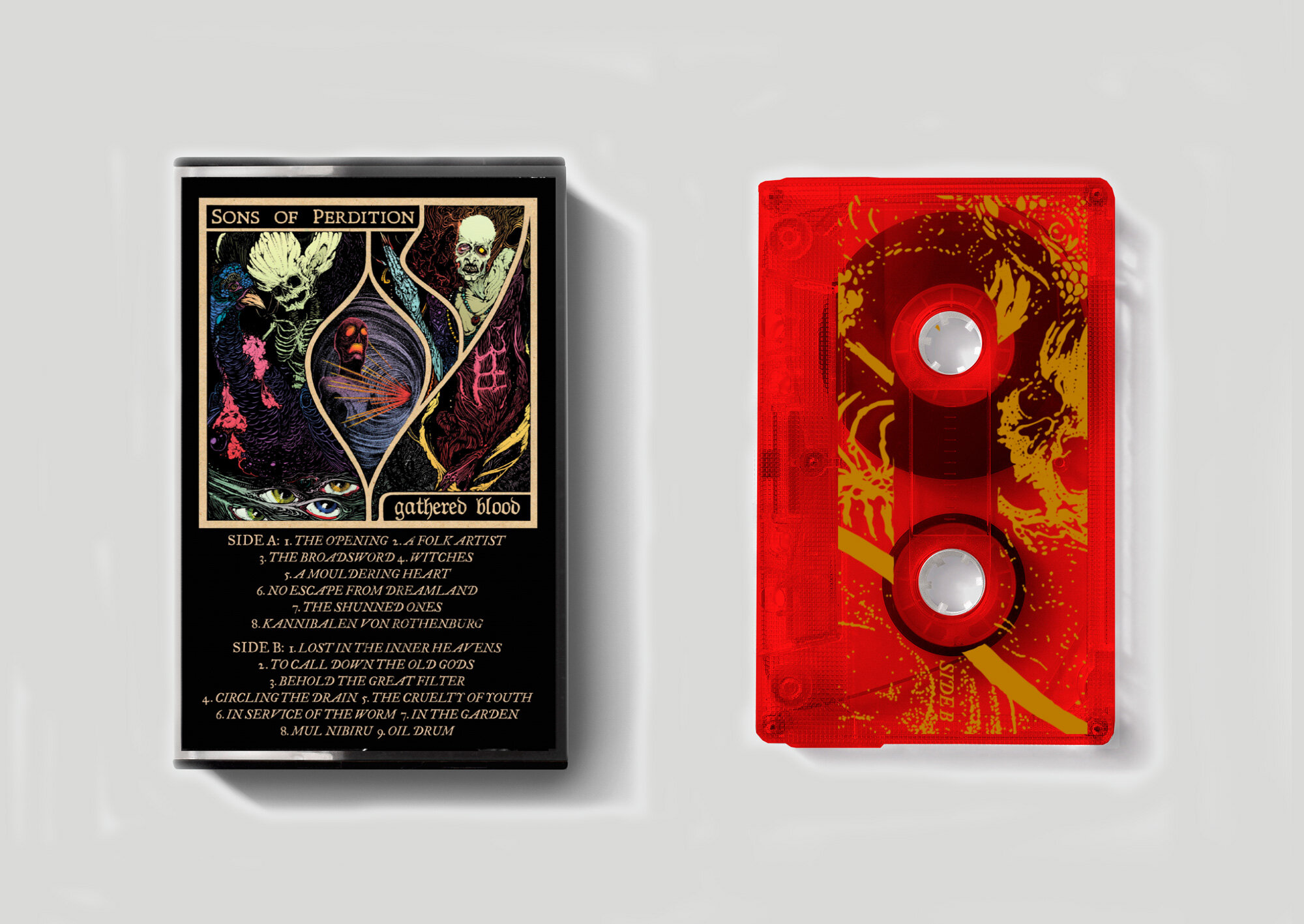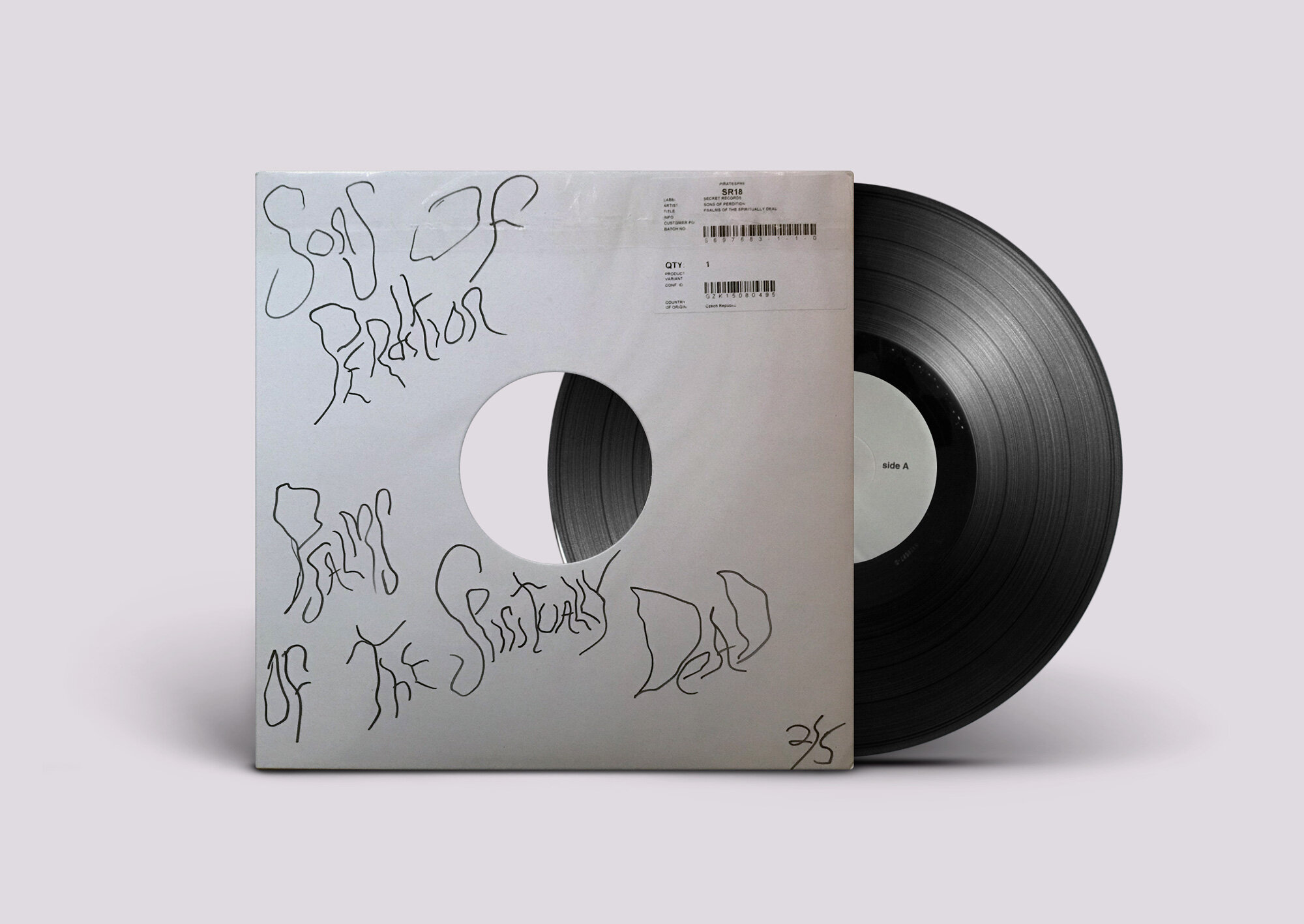 We're a small label in Madison, WI USA / Run by Vincent Presley (Zebras / Those Poor Bastards)
and Lacey Smith (Zebras/ Luluweird Design)
Very limited edition and never before released vinyl and cassettes by Zebras, The Residents, Snakefinger, Renaldo and the Loaf, & more.
New projects are always in the works! Check back again soon